Based on the map at the trail head we decided we wanted to go through the youth area towards the creek. We did not find a good place to cross the creek without wading. I did find a trail that was well used heading upstream so I decided to go with herd. Paid off when I found the sign for Old Dam Crossing that was an easy crossing with trekking poles.
We originally found out about this park via Atlas Obscura. All Trails has a comment that suggests that if you walk out of the parking lot and turn right and cross the bridge, the trail is about twenty yards beyond the bridge on the right. This would probably be the better approach after a rain.
We approached using the documented trail beginning at the gate in the parking lot.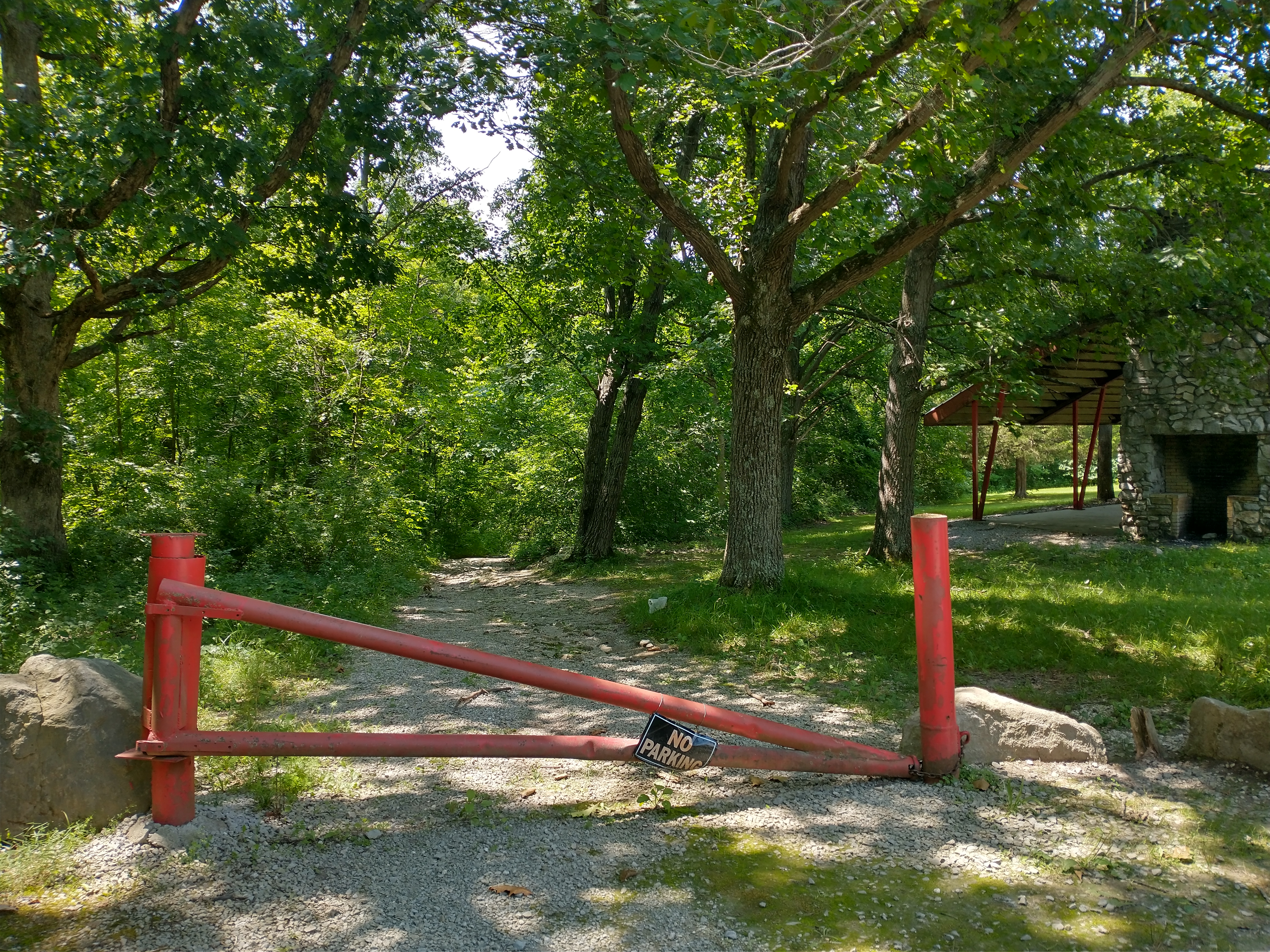 Follow the trail down the hill and to the right. You will see the sign to the crossing.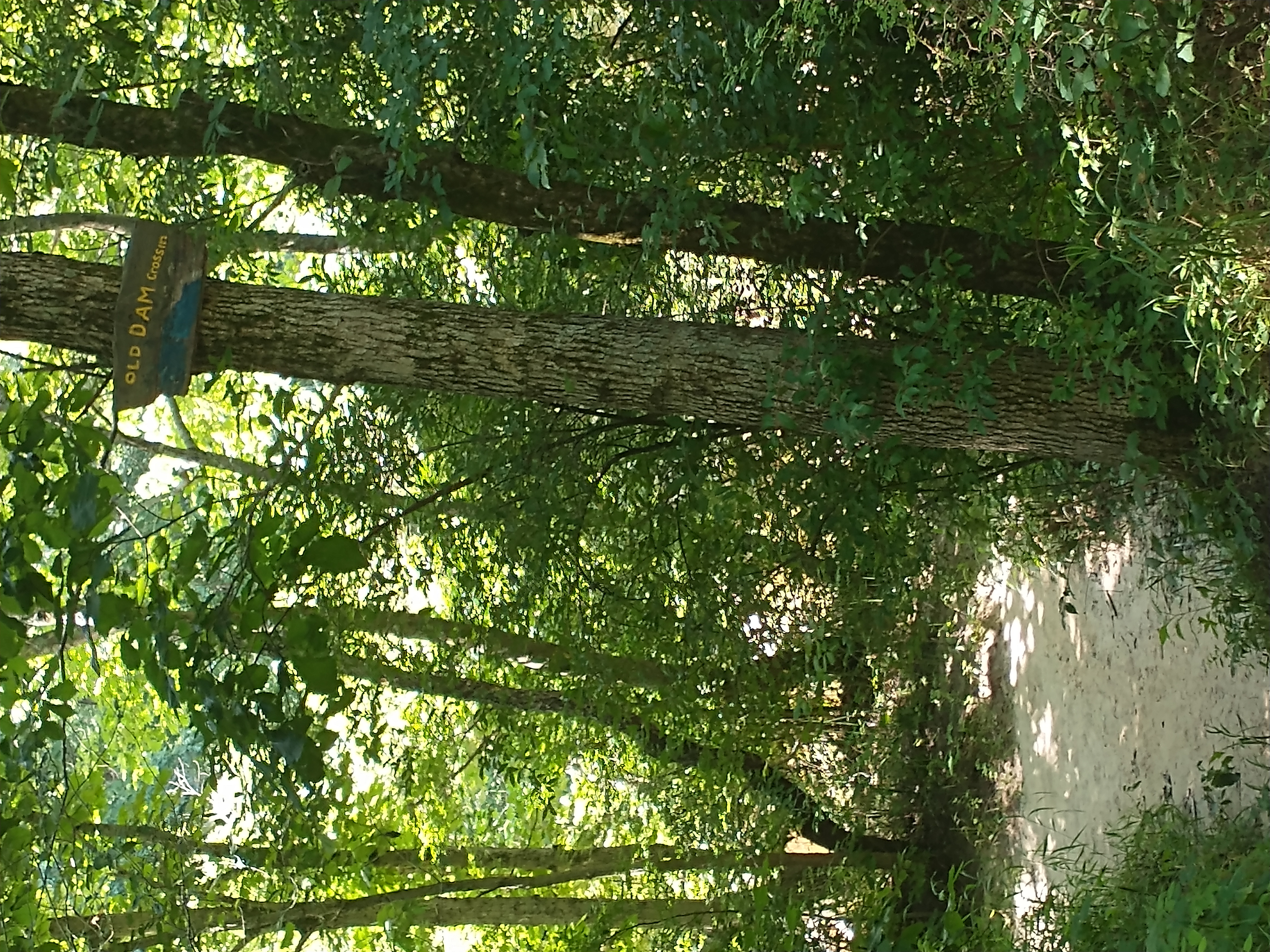 Campsite area as you approach, sign on left.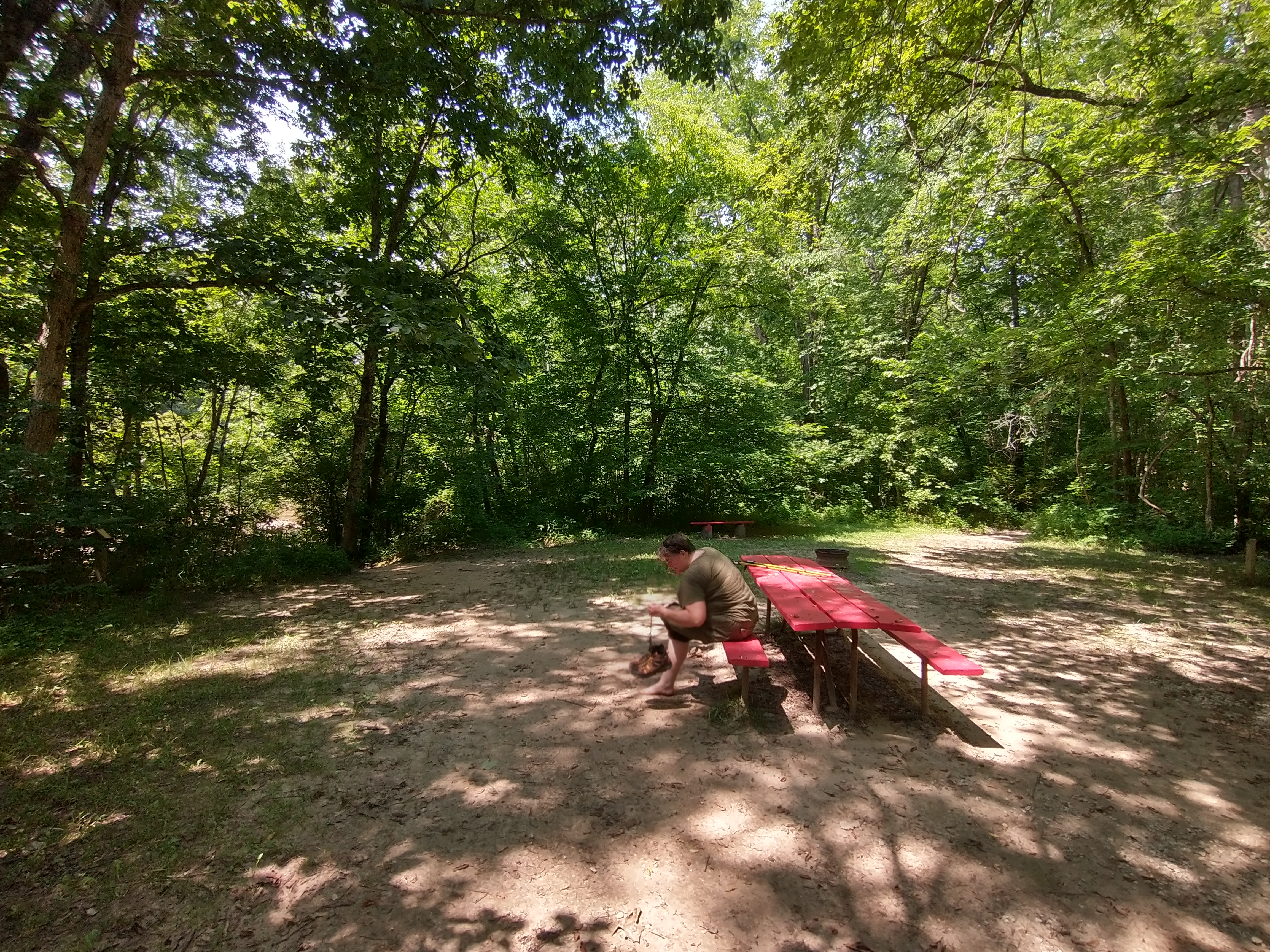 I did not get any pictures of the crossing itself, between the stones and shallow spots it could do it in my boots. My wife removed her boots for the return and waded across. We arrived at about the same time.